We're the Twickenham Cleaners Which are Best for End of Tenancy Cleaning in TW1 and TW2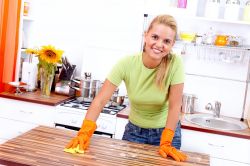 Whatever the reason you're looking for Twickenham end of tenancy cleaning, you're best calling Twickenham Cleaners on

. Our professional cleaners will have any property looking at its best in no time at all. Whether you're a landlord, tenant or estate agent, you can depend on us for a quality cleaning service. For landlords, we know you need an apartment or house cleaned to an expert standard ready for the next tenant to move in. Our cleaning is deep cleaning at it's finest. We also keep our prices low so that our company is the cost-effective solution to any cleaning you need done. Whether it's one property or a dozen properties, you'll always find our standards don't drop. This is because our cleaners are of a better standard than those you can find elsewhere. Polishing, mopping, wiping, dusting...whatever it takes to get your property clean, our cleaners do it. We're already an established house cleaning company in Twickenham and we're proud that our domestic cleaning service is particularly noted for its attention to detail. It really does pay to hire our TW2 end of tenancy cleaning service. Call us on

to find out more.
The Ideal End of Tenancy Cleaning Service in Twickenham
Likewise if you're a tenant, when you use our end of tenancy cleaning service, you're making sure you do everything you can to get your deposit back. Not only that, you'll be leaving your accommodation on the best of terms with a gesture which will be admired as it is impressive. End of lease cleaning is TW2 home cleaning which needs to be done to exact standards. We clean and polish every surface, we vacuum the carpets, make sure we don't just clean the front of objects but back, inside and around. The bathroom will be gleaming, the kitchen sparkling, hallway, living room, bedroom...every room in the house will look the way you want it to look and the way your landlord or next tenant wants it to be.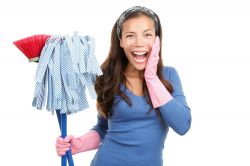 Our cleaners are fully trained and fully vetted so you have the kind of TW1 house cleaners you want for your end of tenancy cleaning. With many tenancy agreements even stating nowadays you should use a professional cleaning firm you can't do better than Twickenham's best and one of the best cleaning company's in London. Any property will be in a fantastic condition for a new tenant to move into. Hiring our Twickenham end of tenancy cleaners also makes sense financially, especially when you take into account how inexpensive it is to hire our company. With our end of tenancy cleaning, you're making sure your accommodation is in tip-top condition. No-one can fail to be impressed whether it's new tenants or your landlord.
Hire Our Expert End of Tenancy Cleaners in TW1
We not only give a better TW1 cleaning service but one which is more efficient. Our experience means we know how to give you the best without it costing you extra. It's another example of what makes us that little bit better than any other cleaning agency. It's why we're already used by many estate agents for example who often need a top quality cleaning service at short notice. Being a local Twickenham cleaning company gives you that option which can be vital whether you're an estate agent, tenant or landlord. So why not give us a ring on

and find out more about our cleaning services. End of Tenancy cleaning TW1 is a particular, specialised skill which should to be carried out professionally by a company which knows what end of tenancy cleaning really should be. Twickenham Cleaners is that company.
Save
Save
Save