Twickenham Upholstery Cleaning in TW1 and TW2 is Always Better With Us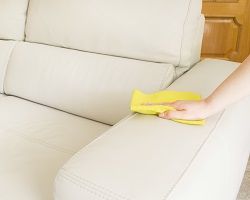 You know the situation. You're sitting on the couch watching TV and then you look down at say, the arm of the settee for instance, and suddenly you notice it's dirty. This grubbiness naturally happens over time no matter how careful you are, yet when you begin to notice it, you wonder why you hadn't noticed it sooner. It's often more apparent to visitors. As a visitor, you can't help noticing when you walk into someone's home that an armchair is looking a little faded, stained even. Just like you can notice curtains are a little faded. Yet as a home owner, the last thing you want to do is throw these expensive items out. Apart from it costing a lot of money to replace them, you can become attached to certain items of furniture such as your favourite comfy couch or a pair of curtains which are just right for the décor of your room.
Well, there is an easy and cost effective solution to this situation and that's to hire the TW1 upholstery cleaning service from Twickenham Cleaners. If you'd like to contact us immediately by phoning

, we'd be delighted to answer any questions you have. We're a major cleaning company which has a number of cleaning services to make your home not only cleaner but a place you can be proud to show your friends, family and neighbours. Our TW2 upholstery cleaning service is particularly popular with the residents of Twickenham. Our expert upholstery cleaners have gone through extensive training to reach the very high standards our cleaning company has become known for. As with all our employees, our upholstery cleaners also go through a complete and thorough security check.
Effective and Affordable Upholstery Cleaning Services in Twickenham, TW1
Many of our Twickenham upholstery cleaners have to come to work for us because they've heard about our cleaning company's reputation as one of the best cleaning firms in London. Based in Twickenham, we're also able to give a local service which has a professionalism that is the hallmark of our TW2 upholstery service. We also insist that our expert cleaners only use chemicals and products which are environmentally friendly. Added to our highly praised cleaning techniques which give care and attention to your upholstered furniture, we clean your upholstery to a better standard than other companies. Your settee, for example, is cleaned according to what specific fabric it has and in turn what particular cleaning products it needs. We deep clean the whole of your settee yet with our advanced cleaning techniques, it takes no time at all before your settee is dry and ready for use once again. What's more, it's bright clean, revitalised and an asset to your home and not an eyesore.
Comprehensive Upholstery Cleaning Solutions in TW1
It's the same with curtains where we can give them the brightness and cleanliness back they had before. If you combine our Twickenham upholstery cleaning service with our TW1 carpet cleaning service, it's astonishing the overall difference this can make to a room. You'll be so delighted that you never ended up throwing out perfectly good furniture and spending so much money on replacements. What's more, no longer will you look down and see those dark patches on the arm of your settee. No longer will visitors to your home see that slightly grubby carpet and tired looking curtains. Instead, they'll walk into a room which is bright and fresh, impressive, cared for and a joy to be in. Call

and find out more reasons why there's only one Twickenham cleaning company you should consider for upholstery cleaning and that's us. Better prices, better service. Better cleaning. That's Twickenham Cleaners.
Save
Save